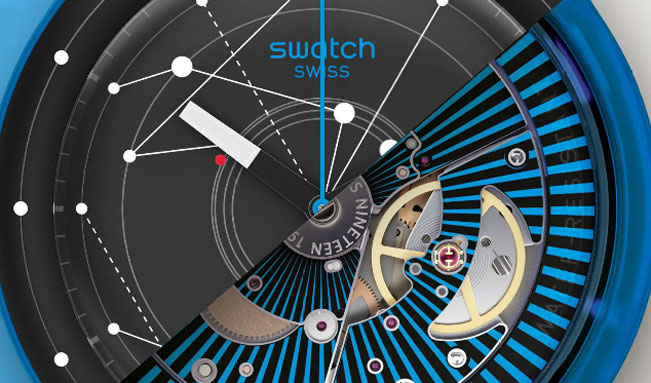 Swatch Swiss company has recently announced that will release in the two to three months a smart watch and the information was extensively commented on the Internet. The big question is whether this watch will be a success or a will be failure. Well, opinions are divided. Fans say that the Swiss group will release a smartwatch more elegant than the others competitors. Skeptics say that the clock could be weak as technical specifications and will do more harm than good brand image.
Even if the Swatch's CEO, said two years ago, that it would not release SmartWatch, 2014 changed its opinion and now Nick Hayek says that in two to three months, will see a Swatch smartwatch with features like intelligent communication, synchronization with other Android smartphones, Windows applications and online payments.
Swatch, known for brands Tissot, Longines and Omega, has problems because the profit decreased from CHF 1.93 billion to CHF 1.42 billion, and the company was forced to rise  product prices. In the past, it was rumored that Swatch would work with Apple to launch a watch, the two companies are considered a "dream team" that can produce an excellent watch.But, each will go on its way and the two groups will be competing,  because both Apple and Swatch, should be released in the spring.
The sales volumes of the Swatch has no way to compete with Apple Watch, even if the none of the products are not on the market, and we do not know about Swiss product clearly nothing. The big question is whether Swatch  will be able to convince customers that until now were classic watches. A category of people believe that SmartWatch's are some useless toys, and only classic watches are truly worthy of being worn products.