According to Pc Impact, the page "My Account" was the target of an attack Thursday, January 16. The ISP states that personal data were stolen, but the passwords are not affected. Less than 3% of the France Telecom Orange customers are impacted. A complaint was filed: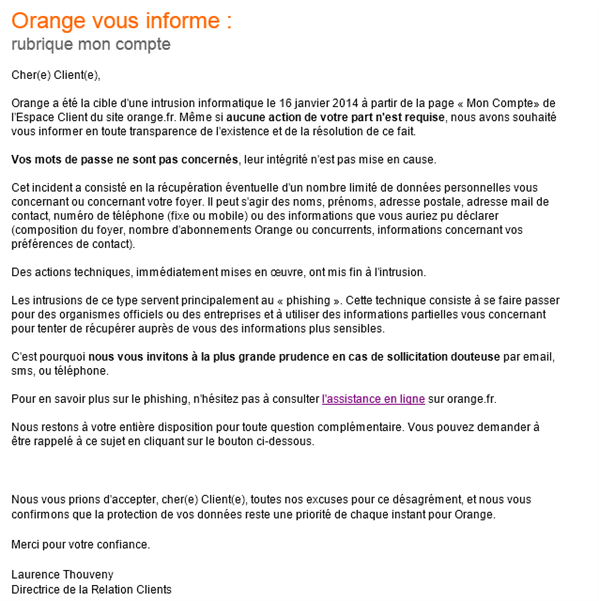 Hackers were able to recover many personal information such as names, mailing address, email, landline and mobile phone, as well as additional information that you could specify: household composition and number of subscriptions Orange or competitors for example. Against the ISP adds that "passwords are not concerned, their integrity is not compromised."
The company further states that it plugged the gap and calls for caution, because hackers could use this information to launch a phishing. It thus refers clients to this page.
Data Protection in Orange: a policy in three steps
Firstly, the group employs people who are responsible to simulate attacks to prepare for various scenarios.
The site is placed under surveillance , which has also helped to quickly identify abnormal behavior, and thus react accordingly.
Finally information from its customers to warn them of the dangers of phishing , among others.