According to a TechCrunch report, eBay has found a new host for it's Ebay enterprise business unit. The e-commerce company may announce soon the sale of eBay Enterprise to a group of buyers led by the private equity firm, Permira. The price for selling eBay Enterprise is above $900 million.
Ebay purchased GSI Commerce enterprise unit in 2011 for $2.4 billion, so after this deal eBay will loose more than a billion dollars.
Few words about eBay
eBay Inc. is a global commerce platform and payments leader.
eBay Inc. is comprised of three business units with their own distinct brand:
eBay enables individuals and business to buy and sell online;
PayPal enables individuals and businesses to send and receive digital payments;
eBay Enterprise enables commerce, retailing and digital marketing for merchants. Our success is tied to our purpose—creating more opportunities and enabling others to win while making a positive social impact.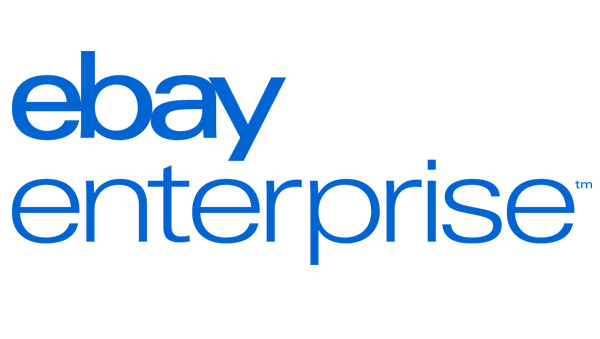 eBay Enterprise recent Milestones
The 2014 Internet Retailer Top 500 Guide recognized Magento as the leading eCommerce platform for fast growing retailers.
Magento powers 26 percent of all eCommerce sites in the Alexa Top One Million Sites list; more than any other eCommerce platform.
eBay Enterprise's fulfillment centers shipped 174 million units in 2014. That's 55 million units shipped during the 2014 holiday season alone.
eBay Enterprise's total fulfillment footprint now spans over seven million square feet, with three expansions in Canada, Germany, and the United States.
eBay Enterprise's clients achieved $1 billion dollars in Store Fulfillment sales in 2014 using our industry-leading Store Fulfillment Solutions. These were implemented in more than 7,000 stores, representing 42 brands across three continents.
Forrester's November 2014 report 'Cross-Channel Attribution Providers, Q4 2014' named eBay Enterprise a "Strong Performer." Forrester also named eBay Enterprise Store Fulfillment Solutions a "best-of-breed" solutions.
Some important clients of eBay Enterprise
The eBay Inc. company announced Monday (Jan. 12) that its clients have reached more than $1 billion in sales using its store fulfillment solutions.
Ebay Enterprise clients, which include 6,500 stores and 42 brands across three continents, consists of leading retailers like NBA, Ikea, Sony, RadioShack, Toys R Us, Nautica, Levi's, Ralph Lauren, Nascar, Major League Baseball, Ace Hardware, Shoe Carnival, Destination XL and DSW and more, which have all deployed eBay's Enterprise system in their stores.
You can see below a screenshot taken from eBay enterprise's clients page: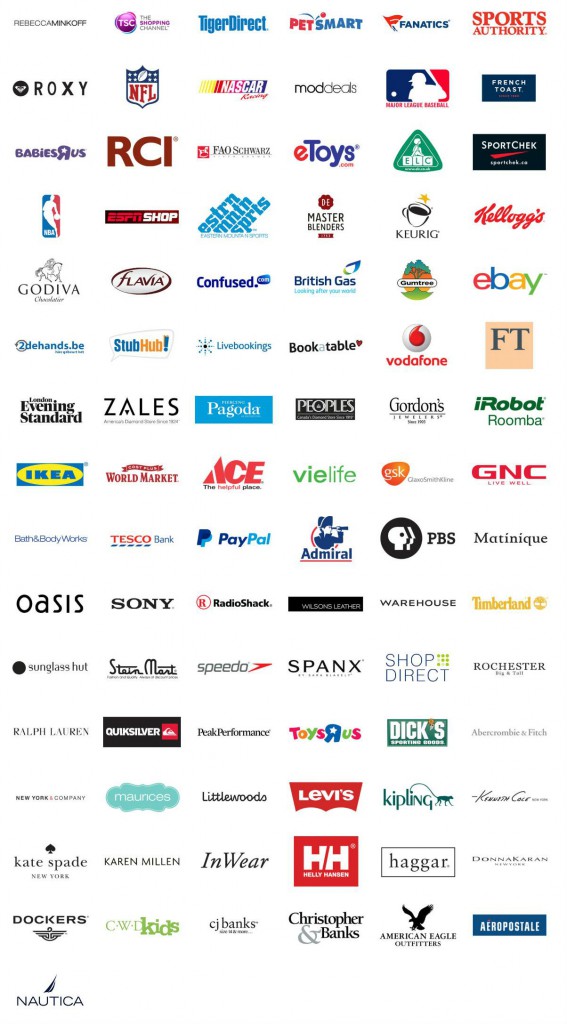 eBay Enterprise and Magento
eBay inc. acquired Magento in June 2011. At that time Magento was the developer of an open source e-commerce platform. Terms of the deal were not disclosed, but according to Tech Crunch, the ecommerce and digital payments giant paid north of $180 million for the company, which will become one of the pillars of eBay's new X.commerce group (alongside PayPal, Milo and RedLaser).
Few words about Magento
Originally, Magento was a product developed and marketed by Varien, a 20 years old e-commerce software and consultancy company. Only when eBay invested in the e-commerce platform in March 2010 was Magento effectively incorporated as a stand-alone venture.
Magento was developed in PHP programming language. It was based on Zend Framework, probably the most powerful PHP framework at that time. This was a smart choice, because Zend is involved in the development of the PHP language and it's considered to be a good solution for enterprise applications.
Nowadays, more than 240,000 merchants worldwide put their trust in our eCommerce software. Magento's eCommerce platform gives you the tools you need to attract more prospects, sell more products, and make more money.
It's what we do.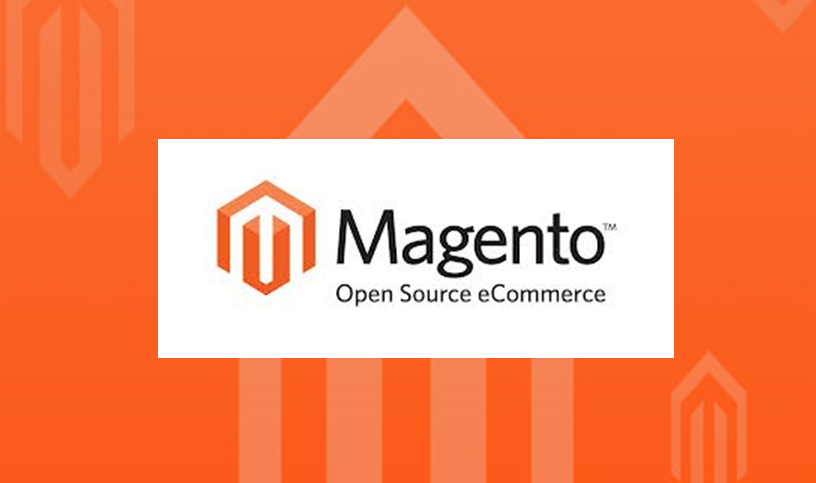 Magento join eBay Enterprise
In November 21, 2013, Magento joined eBay Enterprise to form one business unit.
According to Christopher Saridakis, president of eBay Enterprise:
This is a game-changer for us. We're going on the offensive, taking the reins of innovation and further positioning eBay Enterprise as an industry leader.
Source – http://blog.ebay.com/magento-joins-ebay-enterprise/
On Magento's blog, appeared an announcement saying that this was meant to be a way for "Expanding Opportunities for Magento Merchants, Partners and Developers".
Today, we're announcing that Magento has become part of eBay Enterprise. By combining the extensive capabilities of our leading organizations, we are bringing the ecommerce technology, multichannel operations and marketing services capabilities of eBay Inc. together under one umbrella. Moving forward, retail and brand partners of all sizes will find an unmatched portfolio of offerings that seamlessly deliver integrated commerce solutions to drive their revenue and growth. For Magento, it's business as usual.
What was the reason for selling eBay Enterprise?
It's hard to say. Earlier this year, in April 21, on Magento's blog appeared an eBay enterprise #1 platform called: "eBay Enterprise is #1 Ecommerce Platform Provider In the IR Top 500".
So basically, in this article eBay Enterprise and eBay Inc. announced that eBay Enterprise is the number one ecommerce platform provider to the 2015 Internet Retailer Top 500. eBay Enterprise platforms, including Magento, are now used by 67 retailers—up from 56 in 2014.
The Magento platform, with 47 merchants—up from 34 in 2014—moved up to the number two platform on the Internet Retailer Top 500 list, demonstrating the platform's ability to scale and support retailers doing hundreds of millions of dollars in annual online sales.
The company also strengthened its client portfolio with more than 200 new customer wins in Q1 2015, including Adidas, Mindshare and Volvo. It also launched its new commerce-focused marketing agency called "THE SHOP."
The momentum of eBay Enterprise and Magento in the Internet Retailer Top 500 is a result of the unique ways we meet the urgent needs retailers have today. Our clients require solutions that are open and flexible to create unmatched, compelling customer experiences that work with systems they already own. Commerce technology must be quick to market with low cost of ownership. With enterprise-ready, modular solutions that can be deployed in the cloud, our clients avoid being locked into the development roadmap of a single SaaS vendor," said Craig Hayman, president, eBay Enterprise. Slow, costly implementations with limited functionality identical to your competitors, are a thing of the past. This is why more of the Internet Retailer Top 500 retailers choose our solutions in so many categories.
All these announcements indirectly said that everything was ok, or at list should be ok. But it seems that something went wrong. I haven't studied Magento Revenue, Magento Profits for the last years. But I guess that they expected more. I guess that their profit was much below expectations and that's the main reason for selling.
eBay and Paypal?
The move comes as eBay finalizes its spinoff of PayPal tomorrow, and the two companies will prepare to open up for regular trading on Nasdaq as two separate companies on Monday. According to ReCode, eBay eBay and Paypal separation in the fall that it would separate its marketplace shopping business and PayPal business after initially pushing back on such an idea when investor Carl Icahn called for it early in 2014.
Future of Magento?
I'm a PHP and Magento Developer. At this moment, PHP is working on a new version, called PHP 7. This is meant to be more powerful and much faster than all the previous versions. This PHP version should be released a few months later, this year.
At the same time, Magento is working on a new version. Latest stable versions are Magento Community Edition (free) 1.9.2.0 and Magento Enterprise Edition (paid) 1.14.2. These versions use Zend Framework 1 as a PHP framework and Prototype JS as a Javascript Framework. But forget abouyt these.
You can learn more about Magento 2 from Magento 2.
You can download the latest version of Magento 2 from Magento 2 Github. At this moment, we're talking about Magento 1.0.0 Beta.
If you're interested about Magento 2 Highlights and the Technology stack, please follow this Magento 2 release notes.
Magento 2 Technology stack
PHP and MySQL. Magento 2 supports PHP 5.5 and 5.6, and MySQL 5.6. See System requirements.
HTML5. The reference themes available out of the box are responsive and based on HTML5. See Themes and Responsive web design.
CSS3, and CSS preprocessing. The reference themes use CSS3. Magento 2 uses the LESS CSS pre-processor, or you can add support for Sass and Compass. See Cascading style sheets, and CSS pre-processor.
jQuery. Magento 2 uses jQuery as the primary JavaScript library. Magento ships with an extensible set of jQuery widgets. See Magento JQuery widgets.
RequireJS. The RequireJS library helps load JS resources on demand to improve page load times. It's also intended to encourage modular design of frontend components. See JavaScript resources.
PSR Compliance. PSR compliance standardizes the use of PHP to allow different sets of code libraries to work together. See PHP coding standard.
Modular architecture. Define your own set of modules. Cross-module dependencies are reduced, and interfaces among multiple extensions are cleaner and more discrete. See What is Magento?, Magento as a modular system, and Service contracts.
Testing framework. Magento 2 includes a pre-packaged series of test scripts, including tests for integration, units, static environments, functional areas, and performance criteria. See Magento Test Framework, and the JavaScript unit tests.
IMPORTANT UPDATE
Official announcement – eBay agreement to sell eBay Enterprise
According to ebay.com:
eBay Inc. announces that it has entered into a definitive agreement to sell eBay Enterprise to a consortium consisting of Sterling Partners, Longview Asset Management, and Innotrac Corporation, a Sterling Partners portfolio company, together in partnership with companies owned by the Permira Funds for $925 million.
I wonder..
I hope I managed to offer some basic information regarding eBay, eBay Enterprise and (not at last) Magento.
Please tell me what do you think that will happen with eBay Enterprise in the future? Will it be incorporated in another products/services? What about Magento? Will there still be a community edition?