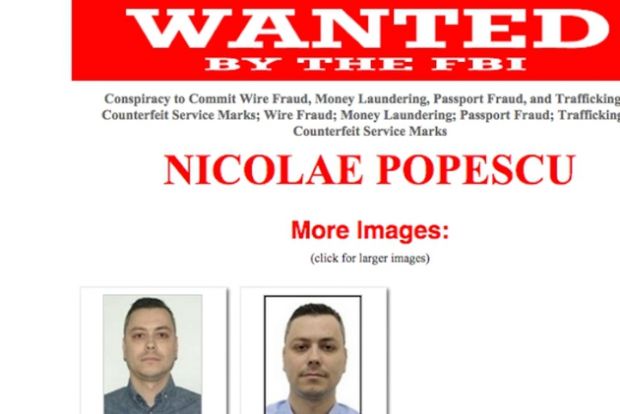 US State Department offers rewards of up to 1.75 million dollars for information that may help catch the two romanians suspected of fraud on the Internet using ads for the sale of cars, motorcycles and boats fictitious. Rewards Program for information about cross-border criminal organizations of the US State Department (TOC) offers rewards for information that would lead to arrest and / or conviction Romanians Dumitru Nicolae Popescu and Daniel Bosogioiu, supposed authors of Internet fraud, says in -a press release agency AFP.
Popescu, for which is offered a reward worth up to one million dollars, it was supposed that  was the organizer of a cyber fraud schemes which place on American websites e-commerce, with numerous ads compelling for sale of cars , motorcycles, boats and other high value items that did not exist in reality.
"Victims are asked to transfer money into fraudulent bank accounts, of which the amounts were sent to leaders of the organization, in Romania. It is possible this conspiracy might have caused the loss of millions of victims of US dollars," the State Department says.
For Bosogioiu, which apparently was a key member of the scheme, is offering a reward of up to $ 750,000. The two Romanians are looking for the Federal Bureau of Investigation (FBI) on charges including conspiracy to commit crimes with serious consequences – fraudulent transfers, money laundering, falsification of passports and fake traffic signs, as well as charges of substantial fraudulent transfers and money laundering.
"Anyone who has information about these individuals should contact the FBI, through the Center for Important Cases 1-800-CALLFBI (225-5324), or the US Embassy or Consulate nearest you. You can also provide clues to electronically at tips.fbi.gov. All information will remain strictly confidential, "the State Department informs.
For further information, click here !