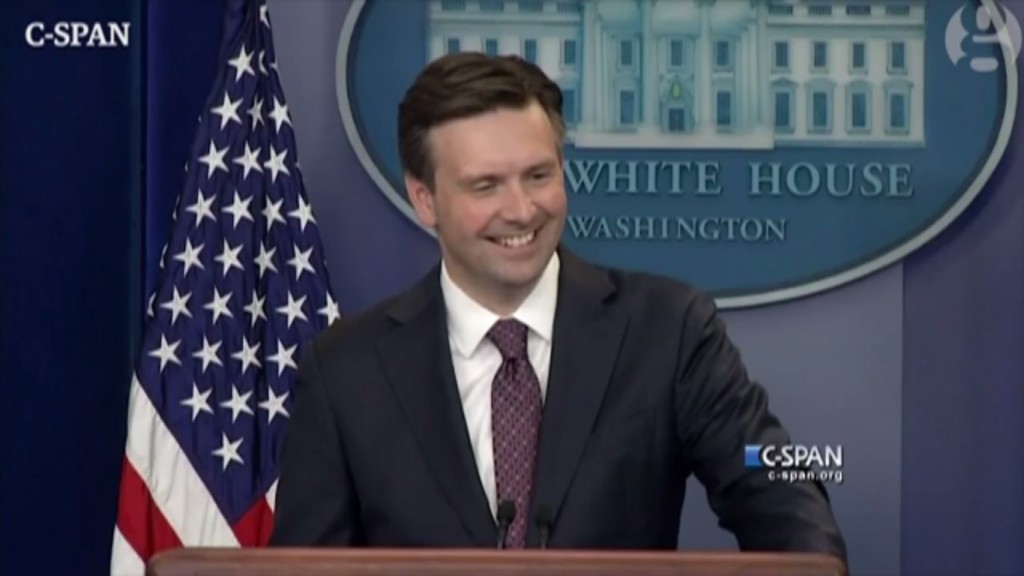 Virtual Personal Assistant Siri, available on some Apple products, including mobile phones, has interrupted a session press inquiries held at the White House, answering to a journalist before he got to finish what he had to say, writes The Guardian.
American journalist had asked the press officer Josh Earnest White House a question on Washington's policy toward Iran, asking whether President Barack Obama is disappointed that was not supported by Republicans regarding nuclear agreement with Iran.
While journalists launch their questions, the public is heard activating personal assistant Apple and then the unmistakable voice of Siri responds, "Sorry, I'm not sure what you want to return," the statement raise a smile and a wave among those present laughed.
You can see the video at this link: http://www.theguardian.com/technology/video/2015/sep/11/siri-interupts-white-house-press-briefing-video?CMP=embed_video