Kaspersky Lab presents the latest version of Kaspersky Small Office Security developed specifically for companies with fewer than 50 employees. The solution, available now, offers the latest protection and is easy to use, without requiring special competence of IT. New security functions of the solution facilitates protection of valuable resources and enable business development, operations and data while protecting customers and employees.
Currently, small businesses are becoming more and more the victims of cyber criminals because they are not very concerned about cybersecurity host the important confidential data. According to Global Corporate IT Security Risks survey in 2014 conducted by Kaspersky Lab and B2B International, the percentage of companies that allow employees' mobile devices to the corporate network increased to 62% in 2014. At the same time, even if the companies consider that the personal information of customers (25%), payment requests (13%) and confidential information about trades (14%) require additional security, they continue to adopt basic security measures, often opting for the free anti-malware products. Respondents consider that small research need a strong security solution, easy to use and available at a reasonable price.
The security solution, Kaspersky Small Office Security is equipped with technologies that protect corporations, but adapted specifically to respond to the security needs of very small companies. The solution integrates leading anti-malware protection and secures online transactions, cloud management features, a system backup and password management, also being easy to use and effective.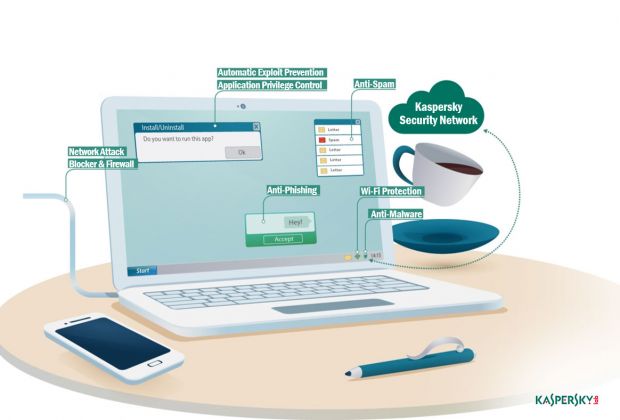 The latest version of Kaspersky Small Office Security includes several new or improved features, such as:
· Increased protection against all known threats, unknown and complex – comprehensive protection for Windows and Mac computers, servers and mobile devices with Android.
· A new cloud management console – which allows users who own businesses or IT consultants to manage cybersecurity and connected devices from anywhere via a web browser.
· Password management function – storing login information and allows users to have a different password unique to each site and for all devices is necessary to remember one master password.
· Security for financial data – that protect business transactions and personal transactions against financial fraud. This setting includes top module Safe Money.