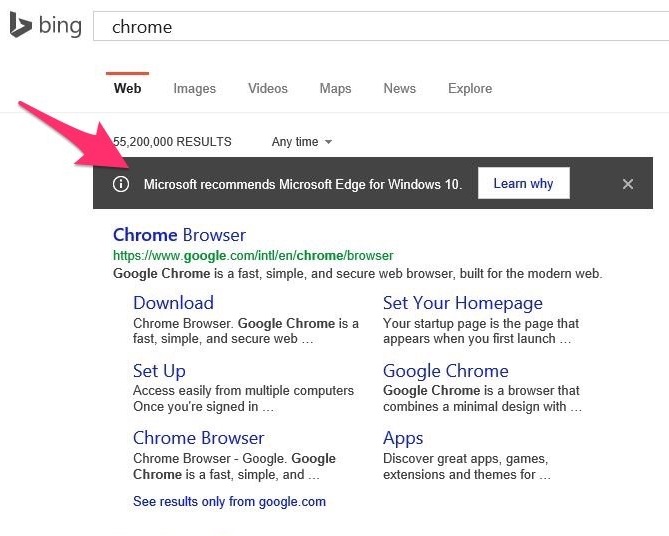 Microsoft wants to determine users to continue to use Edge, which is the company's new browser, and replaces Internet Explorer. When they search for "Chrome" or "Firefox" on Bing, a message appear on the top of the window "Microsoft recommends Microsoft Edge for Windows 10. Also, a link is provided to offer more information for curiuos.
The message appears only when first time a search for a competitive browser was made. Searching for Opera, which is not the principal rival browser, did not yield a message.
"Microsoft Edge was designed exclusively for Windows 10 with features and functionality that enhance the browsing experience such as Cortana, Web Note, and Quick answers," a Microsoft spokesperson told VentureBeat. "These notifications were created to provide people with quick, easy information that can help them get to know these experiences better."
In this message Microsoft shows how they want to keep users, to use Microsoft Edge, and not install another browser after the Windows installation was made.