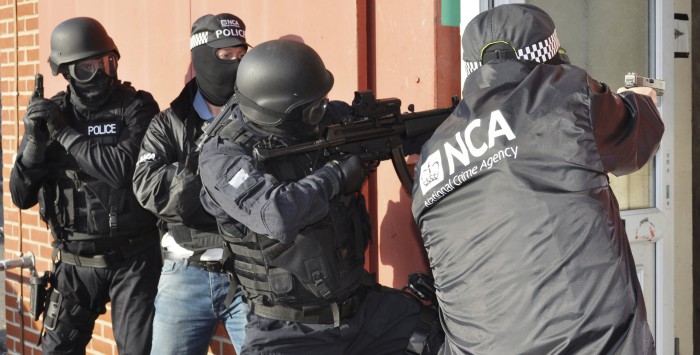 The UK's National Crime Agency has arrested this week 56 suspected hackers as part of a "strike week" against cybercrime. In total, 25 separate operations were carried out across The United Kingdom. Those arrested are suspected of being involved in a wide variety of cybercrimes including data theft, fraud and virus writing. One raid the BBC witnessed targeted a man suspected of involvement in a 2012 hack attack on web giant Yahoo, according to BBC.
56 people have been arrested in 25 separate operations, which relate to a range of cyber criminality including:
– Network intrusion and data theft from multinational companies and government agencies,
– Distributed Denial of Service (DDoS) attacks
– Cyber-enabled fraud
– Malicious software and virus development
A 21-year-old man arrested this week is suspected of involvement in an attack committed three years ago. He stole more than 400,000 email addresses and passwords from Yahoo and published them online in 2012. Still in this week was arrested  a 23-year old man by the NCA's national cyber crime unit (NCCU), supported by West Midlands police, on suspicion of offences relating to the hacking of the US Department of Defense (DoD) in June last year.
Andy Archibald, deputy director of the NCCU, said: "We are continuously working to track down and apprehend those seeking to utilise computers for criminal ends, and to disrupt the technical networks and infrastructures supporting international cyber crime.
"It's imperative that we continue to work with partners to pursue and disrupt the major crime groups targeting the UK but also, crucially, work to make sure that people have the knowledge and resources to make the UK as inhospitable as possible for cybercriminals in the first place" according to National Crime Agency.
Andy Archibald encourages internet users : "Please make it harder for these criminals to get away with it by taking simple steps to stay secure online."