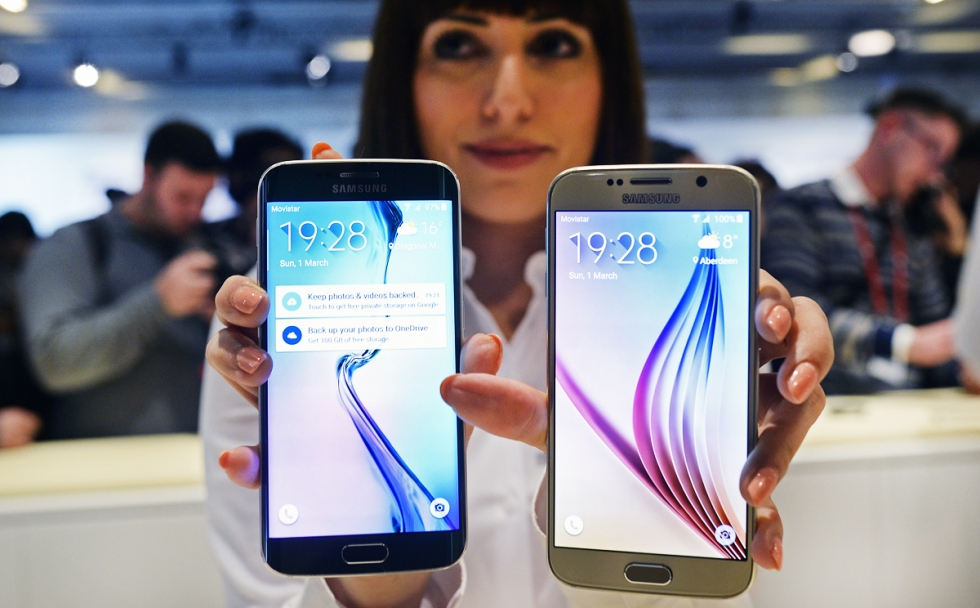 Samsung has presented this Sunday the Galaxy S6, and a sister smartphone, the Galaxy S6 edge, at  Mobile World Congress in Barcelona. Samsung will sell this two versions, one of which has a screen that curves round its sides.
Both devices feature a 64-bit processor which is designed to be more powerful and energy efficient than before. They go on sale on 10 April in 20 countries, very soon will be published a list with those countries.
With Metal Frame
The Galaxy S6 and S6 edge are made from a metal frame and glass body, without plastic backs. The difference between the S6 and S6 edge is the design. The latter's front screen curves away on the sides. Both phones 16 megapixel rear cameras, and other features including Samsung's first built-in wireless charging functions.
"Samsung has clearly listened to feedback – not just for the Galaxy S5, which just missed the mark last year costing the company greatly – but also the S4, which was a product that tried to cram in every piece of technology it could find. The software has been made into a much more crisp and clear experience, the design of the product has clean lines and looks very nice, and the marketing campaign is expected to only pinpoint three things – and that's certainly something that had been missing from Samsung's products for quite some time." said Ben Wood, head of research at the CCS Insight tech consultancy, according BBC.
All the specifications can be found here.