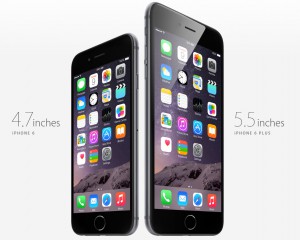 If you are fans of Apple products, you have many reasons to invest in new iPhones due to enhanced performance and several software and hardware fireworks. Not the same is true if you ran all the time after the devices more compact, lighter or larger battery, according Playtech. If yesterday we learn that the iPhone 6S has a lower battery compared to the iPhone 6, now we learn that the new iPhone 6S and iPhone 6S Plus models are significantly heavier than a year ago, but a bit thicker.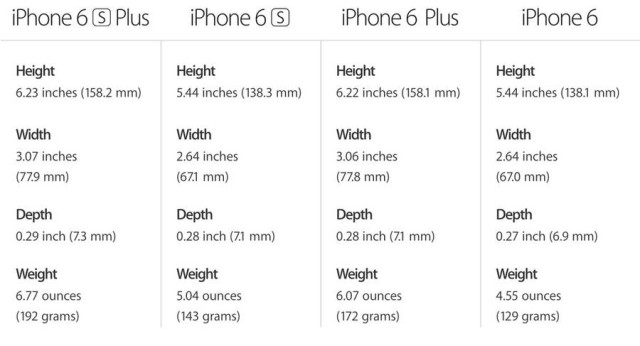 According to the screenshot above, detached from Apple specifications page, you can see how quite clearly iPhone 6S and iPhone 6S Plus are 0.1 inch thicker in case of iPhone 6S or 0.25 millimeters for iPhone 6 Plus. The sad part is that there are heavier than the previsious generations. Through a simple drop, will reach the differences at first glance, they are very difficult to understand. After all, no other phone manufacturer in the world has launched a new smartphone like the iPhone 6S Plus to have 192 grams when the flagship of a year ago was 172 grams, 20 grams less. Between iPhone 6S and iPhone 6 grams difference is from 143 grams to 129 grams.
In theory, these differences, by some people, can be classified as completely irrelevant and almost impossible to see. In reality,  Apple officials have placed carefully in balance, the benefits of a skeleton and of a smartphone, heavier and thicker before making up slightly objectionable.  On the one hand, additional electronics, related to 3D mode Touch should come out somewhere in inventory, on the other hand, extra grams could only have been introduced to prevent a new Bendgate. Remember that iPhone6S and iPhone6S Plus using 7000 aluminum chassis and a stronger glass ion-x glass for durability on all levels.