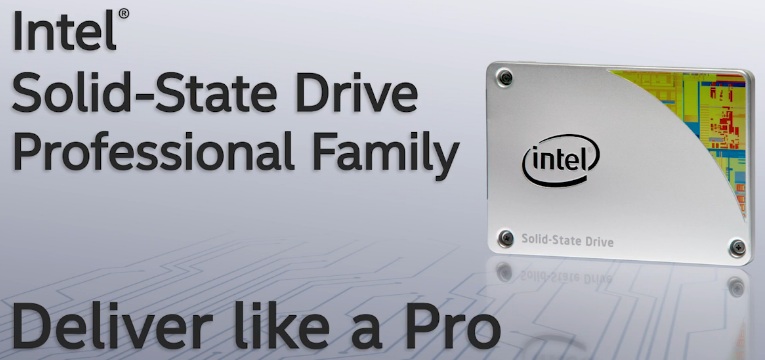 Intel announced the self encrypting solid state disk (SSD) Pro 2500 series, which is aimed to be more secure against data breaches. With this new SSD product, Intel targets the business of all sizes.
NEWS HIGHLIGHTS

By increasing performance and limiting downtime, the Intel® SSD Pro 2500 Series delivers industry-leading TCO for businesses of all sizes.
With hardware-based encryption, the Intel SSD Pro 2500 Series helps mitigate the threat of costly data breaches without diminishing performance.
Intel SSD Pro 2500 Series delivers security features and a manageable storage platform for the level of uncompromising performance demanded by today's businesses.
The Intel SSD Pro 2500 Series will be available in both 2.5-inch and M.2 form factors and in capacities ranging from 120GB to 480GB. The Intel SSD Pro 2500 Series is backed by a 5-year limited warranty and features a world-class annualized failure rate (AFR) well below 1 percent. The AFRs of other SSDs and HDDs can reach as high as 5 percent or more in mobile environments

Intel promises that each form factor type will provide random input/output operations per second (IOPS) of up to 48K/80K and sequential read/write data transfer speeds of up to 540/490MBps.
Why this product is so good? And why you should really consider it when it comes to new acquisitions?
Data breaches, often a result of lost or stolen PCs, can cost a business nearly $50,000 in lost productivity, replacement, data recovery and legal costs.1 To help businesses mitigate the threat of such costly breaches, the Intel Pro 2500 Series SSDs are self-encrypting drives (SED) utilizing hardware-based 256-bit encryption to protect data without a loss of performance. Additionally, the new Intel drives feature the Trusted Computing Group's OPAL 2.0* standard and are Microsoft eDrive* capable. These policy-based controls help to prevent data breaches and support crypto erase to repurpose the drive for reuse.
Source – Intel Newsroom
Source 2 – Intel Official Website
(all pictures from this article are the property of Intel)