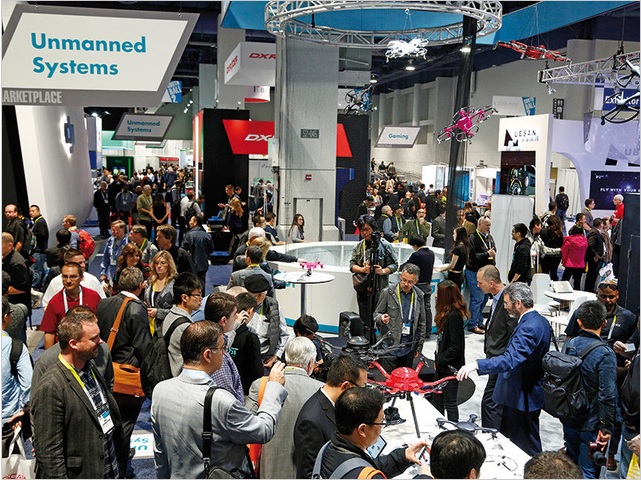 CES, the most important for tech fair of the beginning of the year, held in Las Vegas, had 170,000 participants and in terms of launches surprises came from groups less traditional products, such as drones or devices for virtual reality.
– Cars
They were the stars of this year's edition of CES, but not in the traditional performance of a car, Endgadget notes. Cars that drive themselves were present in several versions proposed by KIA, Google or Uber, but it is about producers as Faraday Future, promoting variable geometry futuristic concepts. Chevrolet introduced the Chevy Bolt EV, an electric vehicle relatively cheap at the price of $ 30,000, which is offered for sale. Traditional launches of this year will take place, however, the traditional auto fairs, like the one in Detroit.
– Photo
News revolutionary Nikon only. The company has "taken before the" Canon or Panasonic with the launch of D5, a top DSLR, very quick, with exceptional light sensitivity, up to ISO 3.28 million. Nikon D5 shooting 4K, which is a frontal attack on Canon specialist in video before. It comes with a price tag facilities: 6,500 US dollars.
– Smart Clothes
If fitness bracelets were a frequent presence at CES, Samsung has tried to lead the trend of "wearables" (gadgets worn) on. Cnet reports that, along with specialized companies that Hexoskin or Sensoria South Koreans have launched various sports clothing, from socks to Brassieres, with integrated sensors that measure various physiological parameters such as pulse. For these products, the battery is still a problem.
– Phones and Tablets
Beyond technical characteristics, one of the stars of CES was the roll display from Samsung. It can be used for mobile devices with variable dimensions, notes Phone Arena. Regarding external batteries, MYFC presented MYFC Jaq, hydrogen charger that provides complete autonomy to the grid. The charger works with cartridges and salt water, which provides 1800 mAh. Regarding tablets, category losing out to smartphones to large devices of "hybrid" (tablet-laptop with detachable keyboard) gaining ground and certainly computing power.
– Cameras and 3D printers
Junior XYZprinting from daVinci costs only 349 dollars and could lead ordinary consumer 3D printers in the world, notes PC Magazine. Lenovo, Acer and Dell have been proposed laptops with 3D cameras . Dell Venue 8 has 7000 , for example, four cameras, one for Selfie. The other three can be used to scan objects, video games like Kinect and gestures to control the computer.