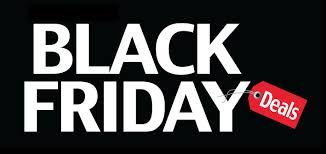 If you are shopping online on Black Friday you must pay attention to the following tips. They could save you from being fooled and they can help you to not lose money.
Before everything else, install an antivirus with online security, and, if you have a little more money, with email security! If your antivirus have a secure internet browser, I recommend to use it because it's much safe for internet payments.
1. Buy from trusted e-commerce shops
Question: How can I find an e-commerce shop that I can trust?
Answer: Simple, ask your friends. Google it.
First of all you should ask your friends to see what e-commerce they know and they trust. Still not happy with the results? Google it.
Google will always display the better results for your searches. So, if you're searching for "ski helmets" Google will recommend you the best online ecommerce shops. You just have to write the right text in order to find the shop you're looking for.
I've said Google because it is the most used Search Engine. You could also use Bing, Yahoo Search, Ask.com, Baidu, DuckDuckGo and many more. There are enough resources for everybody.

2. Buy from secure e-commerce shops
Question: How can I find a secure online shop? What should I look for?
Answer: You should first know how to identify a safe and secure website.
a) HTTPS / SSL Certificates
Before everything else, you should take a look at the url you're browsing. Does it have "https" in front of it? If it have https, the website have a big plus regarding security. Read more about HTTPS on our article: Google encourages all website owners to switch from HTTP to HTTPS for a better ranking position in the search engine. You will find why websites should use https and why Google encourages it.

If the website runs on http protocol but displays a picture with some kind of shield or just a protection message, it might use the https protocol only on the checkout process. So the website it's still safe. There are lots of SSL and third party services, such as: Comodo, Verisign, Symantec, RapidSSL, GlobeSSL, TrustWave, Norton, TRUSTe, Thawte, Geotrust, McAfee and more. If you find banners with these businesses names in the footer of websites, the website probably use their services.
If you're on checkout page and you are still using http protocol, everything is ok, but NEVER enter card details on a page that doesn't use https protocol. Never! Even if the website use https protocol, it's still not safe enough if it asks for card details, because, the best case scenario will be if the e-commerce website redirects you to a third party website such as Paypal, 2Checkout, Authorize.net or others. These websites are known as Payment Gateways. They invest millions of dollars in Payment Security. This is where I'll enter my card details. Who will you trust, Paypal.com or BuyFromUsToday4FreeButSafe.pk? It's Black Friday, but still, remember that it's your money

b) Search for pages like:
About Us or Our Team – Who are the persons that run the shop you're buying from? Is there a team? Is there a history for that shop? Are these details real/true? If not, it might be a scam or fake website.
Terms of Use – If there aren't terms of use, and everybody can do anything on the website, that's not a secure medium, it's a jungle!
Return Policy or Returns and Replacements – There are laws that force website owners to allow customers to return their products in a fe days, up to 15/30 days in the best cases.
Contact – If you can't find a contact page or any email address or phone number to talk with the website managers/owners, you're in a big trouble. This is a scam website and the products from your cart are just a fake dream! Get out of that website as soon as possible!
c) Search for Reviews (from review websites)
If a website is known for good services and great shopping experiences, it is probably that there are lots of positive reviews for that website. So that's why they will definitely display those results somewhere on the website.
d) New Window pages
Don't trust websites that open some pages in new window! They certainly hide something. If some pages are opened in new tab it's not a problem, but a new window will certainly want to hide some details.

3. Don't trust ads!
A big percentage of the ads you'll see these days are fake ads. I recommend you to don't trust ads saying that there's a discount bigger than 70%. There exists such discounts, but they are extremely rare. If you enter on a shop that use re-marketing techniques, you will see lots of banners with ads of that website. What is re-marketing? I'll say it in a few words. If I have a website and you enter on it I will use your Cookies and later, I'll display ads on other websites, and all will be possible because you entered on my website. Re-marketing is the technique used to regain some lost customers.
Question: How to protect against fake ads?
Answer: You can't

But there's another solution. You can block all ads. Search on Google for "Ad block". It's a browser addon that allows you to hide all ads. I recommend it these days. There exists malicious ads. So, Ad Block will certainly help you.

4. Phishing emails and false Gift cards
As I know, it's not Christmas. So all the emails you receive these days are spam emails (ok..most of them). You can keep the mouse above the sender to see what is the real email address from where the email was sent. Let's say for example that you received an email from Amazon. There says: "Amazon 90% Discount". But, before you click on the subject to see the content of the email, place the mouse above the sender. The sender is [email protected] or @amazon.co.uk, or some existing amazon website? If not, if it's something like: [email protected] , this is a scam, you just received a fake offer and a phishing email. Mark the email as spam and delete it!
If you opened such an email..I hope it's not too late. Some emails contain malicious images and you will be infected in a few seconds if you're not protected with an antivirus. That's why I recommended you to install an antivirus at the beginning of this article.
If you opened an email and you see messages like "Click here" or some good looking links. You should stop from being enthusiastic and move the mouse above these links. Some browsers display the real link, the address that will be opened (which almost always is different than the one that is displayed). If this link is different than the link displayed, I recommend you to DON'T click on it. It's all up to you. If the link is different, but the domain is the same, you can give it a try. But if the domain is from an unknown country, it's a trap and you should delete the email asap.
I repeat, it's not Christmas, so don't trust in big coupons and prizes from competitions where you haven't participated. You can't be that fool.

5. Make sure you review your order twice
I know you probably think that I exaggerate. But maybe there's an extra tax that you haven't noticed before. Maybe there are some new products that you've never added to your cart. Maybe there were two similar products and you added the wrong product in your cart. There are lots of reasons you should check twice. That's why I'm saying that websites that doesn't allow you to review your cart before the payment step are just fake websites! All e-commerce carts should allow you to review your order, and also should allow you to cancel the order in the last moment, don't forget about this.
That being said, happy Black Friday to all!