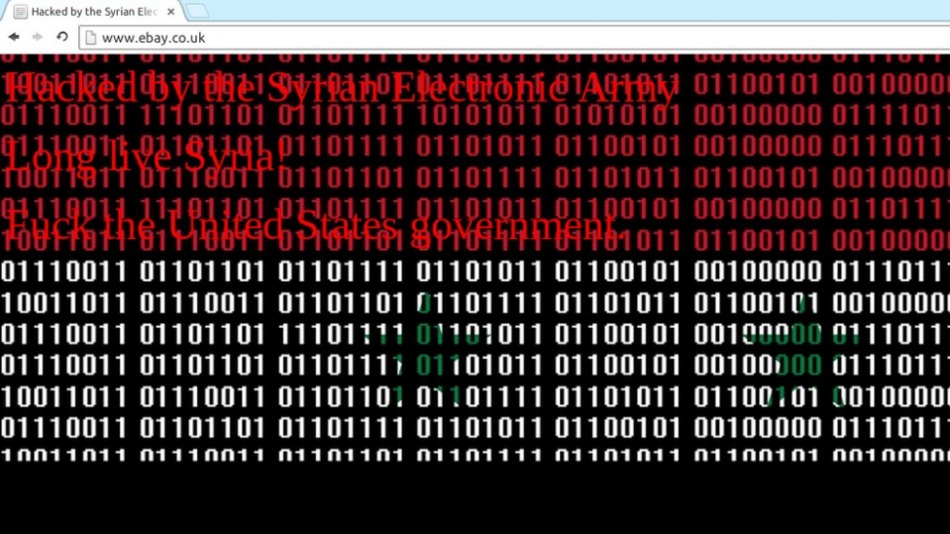 The Syrian Electronic Army hacking group, announced that they claimed two well known companies Saturday, on 1st February 2014. The victims are eBay and PayPal websites from United Kingdom, France and India.
The syrian hackers said that this attack was a "hacktivist operation" and that they haven't targeted any account information of Paypal. It is known that a hack on Paypal coult put millions of bank information at risk. Syrian Electronic Army claimed that they were able to replace the homepages of eBay and Paypal in the United Kingdon, France and Israel with its own logo.
For a brief period today, a very limited number of people visiting certain PayPal and eBay marketing pages in the UK, France and India were redirected. The issue was quickly detected and resolved. No customer data was accessed by these redirects, and no customer accounts were affected. We take the security and privacy of our customers very seriously and are actively investigating the reasons behind the temporary redirects.
Source – Anuj Nayar, PayPal's senior director of global initiatives,  for Mashable