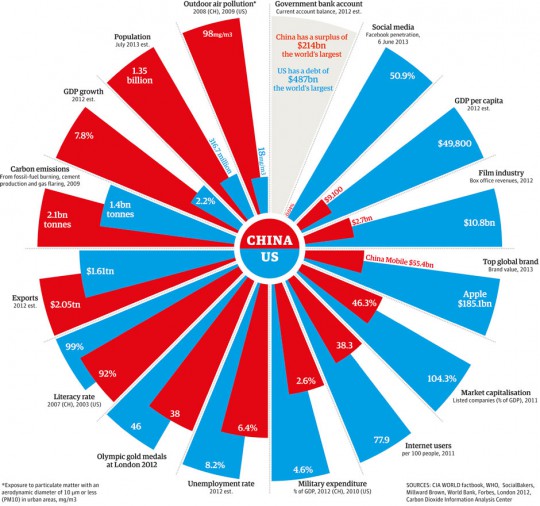 A Chinese state company, Tsinghua UniGroup, preparing an offer of no less than 23 billion dollars to purchase Micron Technology. Tsinghua is the largest China's chipmaker, and Micron is emblematic of the American production of memory chips. Beijing's intention, was made public by sources close to the situation, or it is the first step toward the biggest takeover of a German company by a Chinese company, or is a new chapter in the Cold War between the US and China technology, writes The New York Times.
The offer will eclipse total value of the nearest of such transactions, the $ 4.7 billion that China International Holdings Shuanghui bought American pork producer Smithfield Foods in 2013. Obstacles abound on way of Tsinghua takeover by Micron. Analysts from Credit Suisse believe that "it is highly unlikely that the acquisition be approved by US authorities, who consider semiconductors a strategic industry".
These same analysts say that between China and the US leavens a trade war on the production of chips, the brains of billions of computers, phones and various electronic devices. Political difficulties that might strike any agreement shows the difference between the two superpowers of the other technological strength and illustrates how critical safety became even the most mundane electronic products.
The memory chips are stored data between computing tasks. Micron is best known for memories that have mobile phones and personal computers, but the company also produces components for advanced data centers overall, flash memory and high-speed computing systems, essential for rapid analysis areas such as online ad placement and maintenance of aircraft engines.
Micron sells chips with wires of only 16 nanometers in diameter, almost the smallest thickness available for commercial products. Micron, the last such memories manufacturer based in the US, has factories in both the US and Asia, but relies very little on production in China. "I can only say that we are interested in working with Micron," said Zhao Weiguo, President of Tsinghua, when he was asked about the alleged transaction by phone reviews. American Company representatives declined to comment.