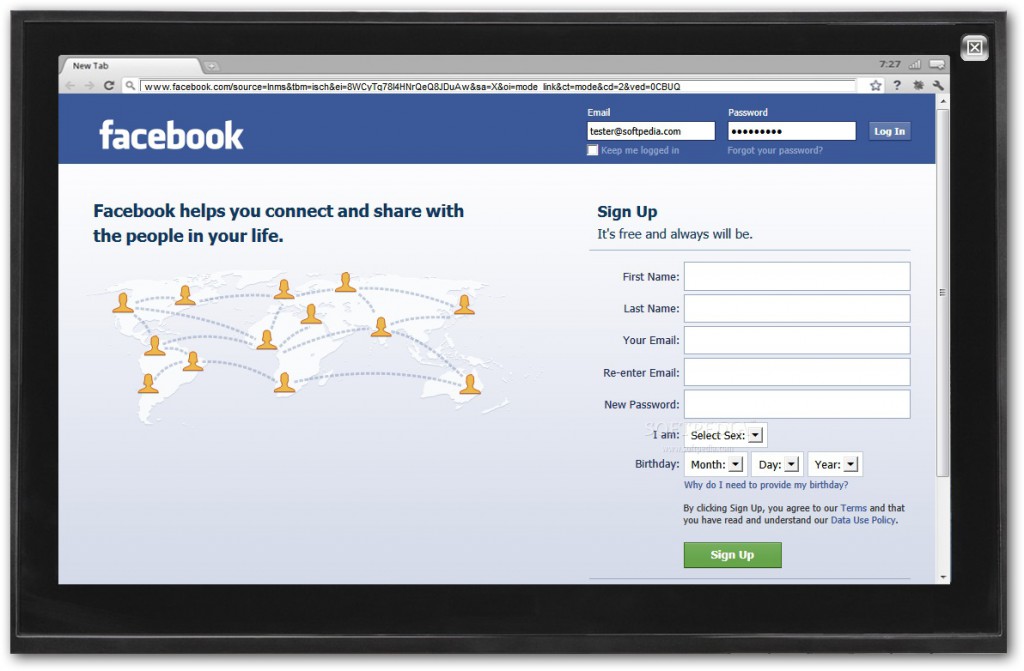 Belgian researchers have recently discovered that Facebook can track the online activity of its subscribers, even when they are not logged on social networking platform. The US company have started difficult week in Europe.  Since the preliminary hearings will begin Monday in the trial of the Facebook ,  in Vienna, submitted by 25,000 Internet users, and also the social network will have to defend themselves in the face of accusations made on the basis of recent discoveries made by researchers at Catholic University of Louvain in Belgium.
Ordered from Commission for privacy, Belgian study analyzed the behavior of "cookies" s on Facebook. A "cookie" is a small file recorded on the user's computer which retains its activity online, along with its preferences on various sites, in order to facilitate browsing online. According to Belgian researchers, Facebook cookies follow users all over the internet, including when they are not connected in social network. Even if the Facebook account is deactivated,  cookies continue to track user activity, "in order to propose then a personalized advertising ".
In theory it is possible to get rid of these cookies.  The website Your Online Choices, an initiative of a European consortium which groups the various players in online advertising (including Facebook), allows controlling cookies and disable all of those which are not desired.  However, according to experts, Facebook has placed a cookie also on this website. It is about the "strong" of them because may track user activity for two years, even if they have never used Facebook network.  The result is ironic: the Internet users who visit this site to release dozens of cookies stored on their computers leave from the site with a cookie that will follow over the next two years.
That cookie concerns in particular the European users, as experts in the field have not yet been able to detect a similar file on the North American version – Canadian and American. Such practices, as well as other elements of policy regarding Facebook personal data of users are contrary to European law, Belgian researchers say. Facebook also appear in an official statement, answered punctually on allegations made against him by Belgian researchers.
Facebook is the largest social network in the world, with 1.35 billion active users each month, which means that almost half of the population connected to the internet worldwide use this platform at least once a month, as reported The Wall Street Journal in end of October 2014 .