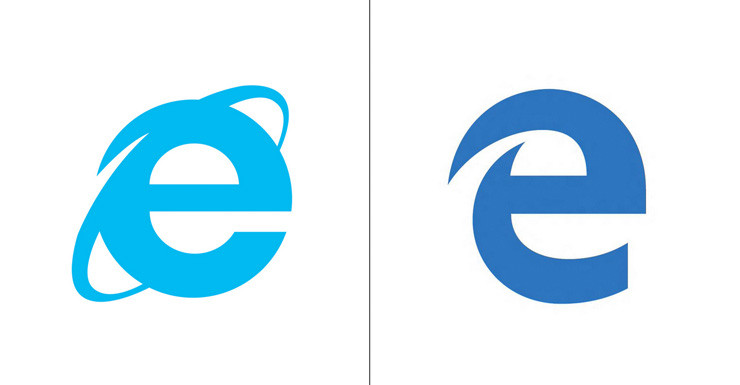 'Project Spartan', the known name given to Microsoft Edge, will be the default browser for Windows 10. Microsoft promised that Microsoft Edge will be faster and leaner than the hated IE. Microsoft has done with Internet Explorer, its new browser will be Microsoft Edge … although something minor has changed if you're looking at the logo. The logo has suffered a small facelift.
Foreknown until now as the Project Spartan, is named after the protagonist of the game Halo, remember BBC. The browser is completely new, assures the company, despite the fact that its logo a striking resemblance to the one used by Internet Explorer. Edge should provide to Microsoft a departure from the negative connotations attached to the former browser, since users have waived because it was slow, had many bugs and provide a low protection against hackers.
Goodbye, childhood browser! Microsoft has dropped the Internet Explorer.
IT giant hopes to rebrand around an advanced platform, faster, cleaner and safer. Edge will be the default browser for Windows 10 and will have integrated voice assistant Cortana, which should work like Siri for Apple devices.
Microsoft also announced it will be for the developers side , iPhone and Android will run on Windows 10, using some sort of emulation, which allows developers to reuse existing code, accelerating the development of Microsoft platform.