Freshome Facebook page was hacked today. A facebook user called Verified Page has requested to take ownership of the page. Freshome lost in this way it's 1 million users Facebook Page Account.
The Freshome team received a strange notification on the Facebook page saying that:
Page verified has requested to take ownership of your Page. If you approve the request, Page verified will take ownership of this Page which will allow the admins of the Page verified business to manage Page roles. Accepting this request is permanent.

Who is behind Freshome.com and what is the history of this website?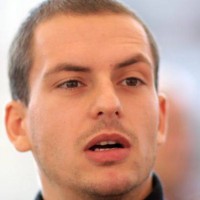 Mihai Cristian Micle, a Romanian young man of 27 years is Freshome.com site administrator, site which started working in 2007, and now a leader in the architectural websites zone.
Huffington Post, Forbes, CNET and Yahoo News are some international publications that use the site's interior design as inspiration for articles with topics of design and architecture. Listed among the top places in the list of Technorati, it accumulates more than 3 million unique monthly visitors, displays articles on buildings around the world and even received bids that have reached 3 million.
How Freshome Facebook account was hacked?
The Freshome team mentioned on it's blog that they believed that this message really camed from the Facebook Team which "finally decided to verify Freshome Facebook page". They were wrong and the message was just a scam , because somebody with not so good intentions created a fake profile called Verified Page, that person added a profile picture similar to Facebook's notification images. The fake username asked Freshome to take ownership of the Freshome's Facebook Account. So this is the way how Freshome Facebook account was hacked.

Scams like this one happens everyday, but we don't get to know about all of them. It seems that in the last days more and more peoples complain on Facebook's Community page regarding this scam, this hacking attempt. You can see a few examples here or here. And I'm sure that there are more and more complains.
The Freshome team announced at the end of it's blog post that everybody should share their blog post, because Facebook should take this vulnerability as a serious problem:
Please share this post to let others know about the "Verified Page asked to take ownership of your page" scam / hack that is happening right now on Facebook and let's hope that Facebook will activate Freshome page as soon as possible.
You can read the Freshome article here.
UPDATE
It seems that Freshome recovered it's Facebook Account. On it's profile appeared an image saying this:
"I'm sorry that we took your page, but during checking you page we realized that you started from zero and it's your only business from which you live. We decide to give it back to you. Send me your email! You are lucky it's only your facebook that we took. We don't do damage to people who work really hard"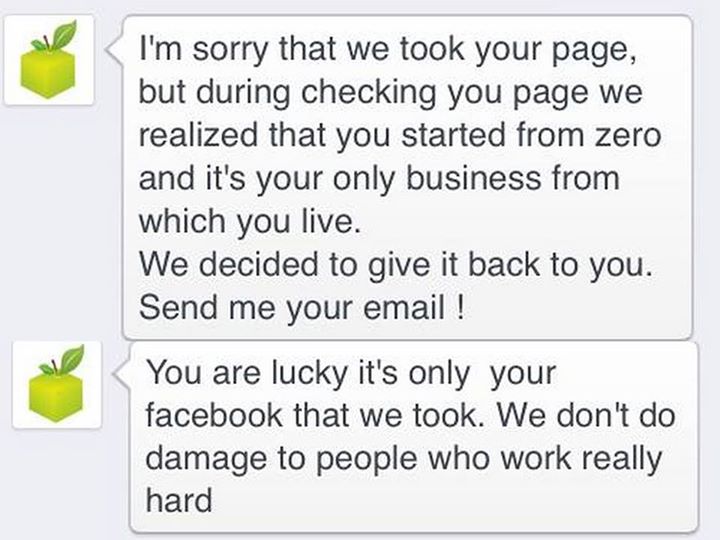 You can read the post on Freshome's Facebook Profile, here.