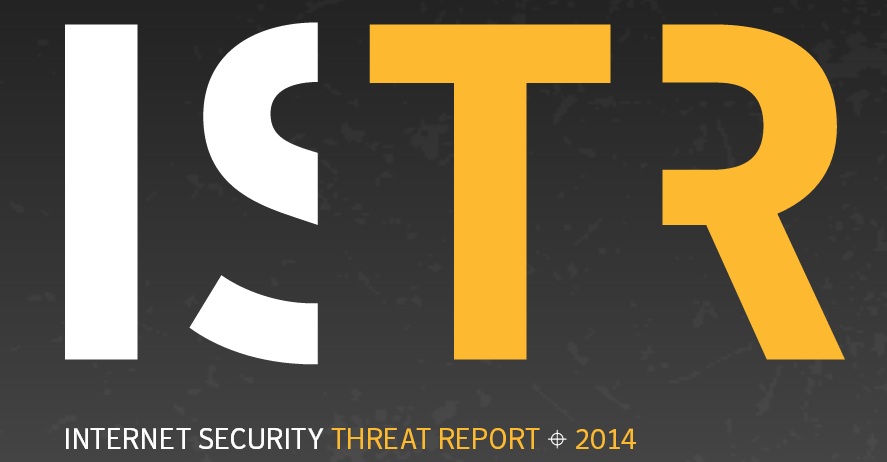 Symantec has released it's 2014 Internet Security Threat Report. This vulnerability report presents an overview and analysis of the year in global threat activity. They reached volume 19 with this threat report. The report is based on data from the Symantec Global Intelligence Network, which Symantec's analysts use to identify, analyze, and provide commentary on emerging trends in the dynamic threat landscape.
Below you can find some highlights from the 2014 Internet Security Threat Report:
91% increase in targeted attacks campaigns in 2013
62% increase in the number of breaches in 2013
Over 552M identities were exposed via breaches in 2013
23 zero-day vulnerabilities discovered
38% of mobile users have experienced mobile cybercrime in past 12 months
Spam volume dropped to 66% of all email traffic
1 in 392 emails contain a phishing attacks
Web-based attacks are up 23%
1 in 8 legitimate websites have a critical vulnerability
The main problem that I see is that the number of internet total breaches and total identities exposed is growing too fast: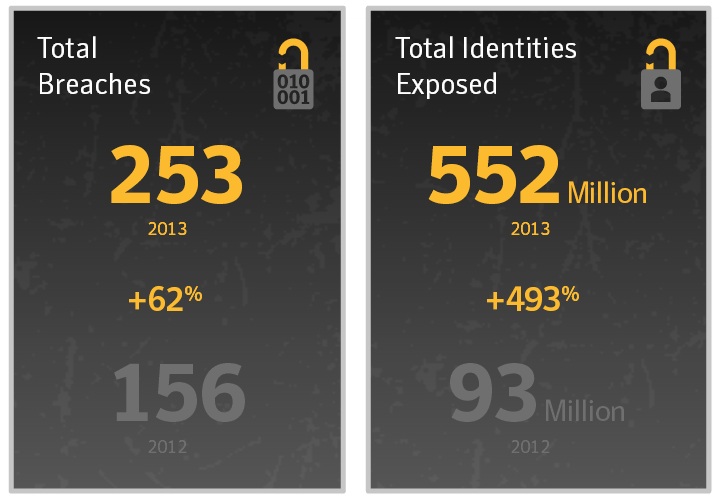 But I'm glad to see that the number of bots decreases with every year. In case you don't know, bad robots can slow your websites, can steal your website information and many more.

Also, the number of email phishing attacks and email virus rate is lower. At the end of this year we will all say "thank you heartbleed bug", because the email services are more safe than before.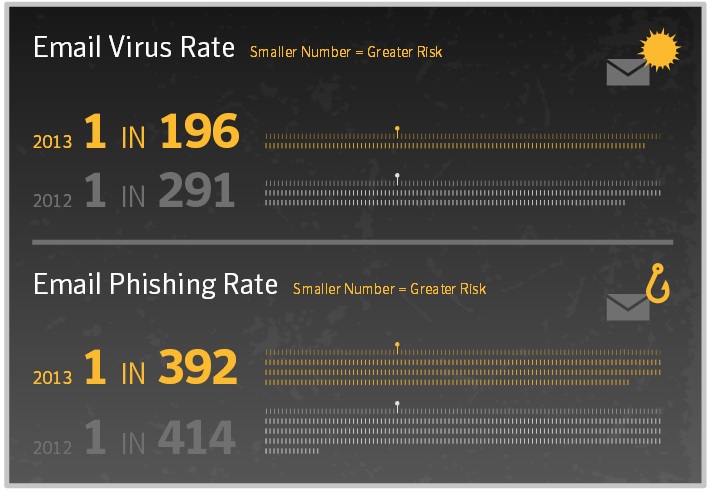 If you want to know more about Symantec's Internet Security Threat Report analysis, download this PDF.