As an answer to the ISIS guide that explained how to protect against Anonymous hackers, the Anonymous hacking group released a guide to explain how to find, deface and hack ISIS online accounts and websites.
But first, below you can find the ISIS guide that explains in five steps how to protect against hackers. The message was titled #Warning, and said "The #Anonymous hackers have threatened in new video release that they will carry out a major hack operation operation on the Islamic state (idiots)."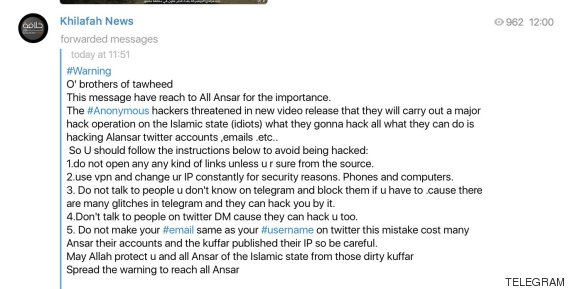 Photo Source – Huffington Post UK
Anonymous answer to that guide is below: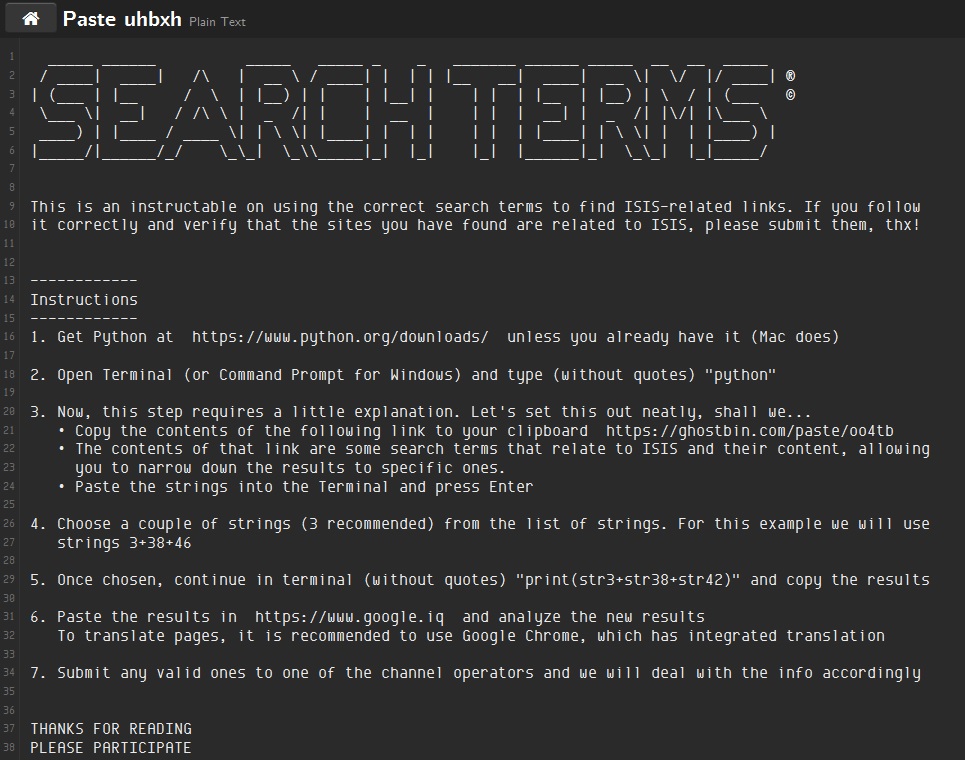 UPDATE
Telegram encrypted messaging app announced that that it has shut down access to several public channels that people have used to communicate about ISIS.
We are carefully reviewing all reports sent to us at [email protected] and are taking appropriate action to block such channels. As a result, this week alone we blocked 78 ISIS-related channels across 12 languages.
UPDATE 2
According to businessinsider.com, it seems that in addition to the Telegram app, the Islamic State attackers use Cloudflare to protect their websites. Cloudflare is a security service that protects websites against ddos attacks and acts as a web application firewall.